In December, 2018, the Friends of Aztalan received the final report on the first ever remote sensing project over the ancient town of Aztalan.
The project provides details of what major archaeological features still lie underground. It was conducted by Ohio Valley Archaeology, Inc. in cooperation with the University of Wisconsin-Milwaukee, the University of Wisconsin-Madison, Wisconsin DNR, and the Friends of Aztalan State Park. The remote sensing technology used is called a gradiometer that can detect subtle disturbances in the soil. Last year, we heard a preliminary report by Dr. John Richards of UWM, but since then archaeologists from several institutions have studied the results in more detail and a final report of the analysis has just been received. An oversized map will be displayed showing subsurface disturbances that can be related to walls, houses, storage and refuse pits, and possibly even graves/cemeteries. This information will be invaluable in guiding future research and management at the site, and we plan to make the results of the remote sensing survey a center piece in the proposed new visitor center.
The Friends of Aztalan State Park funded a part of the project with a special donation generously provided by Friends of Aztalan board member Marifran Cataldi specifically for this purpose.
Figures from the report. (right-click or press-and-hold to download an image):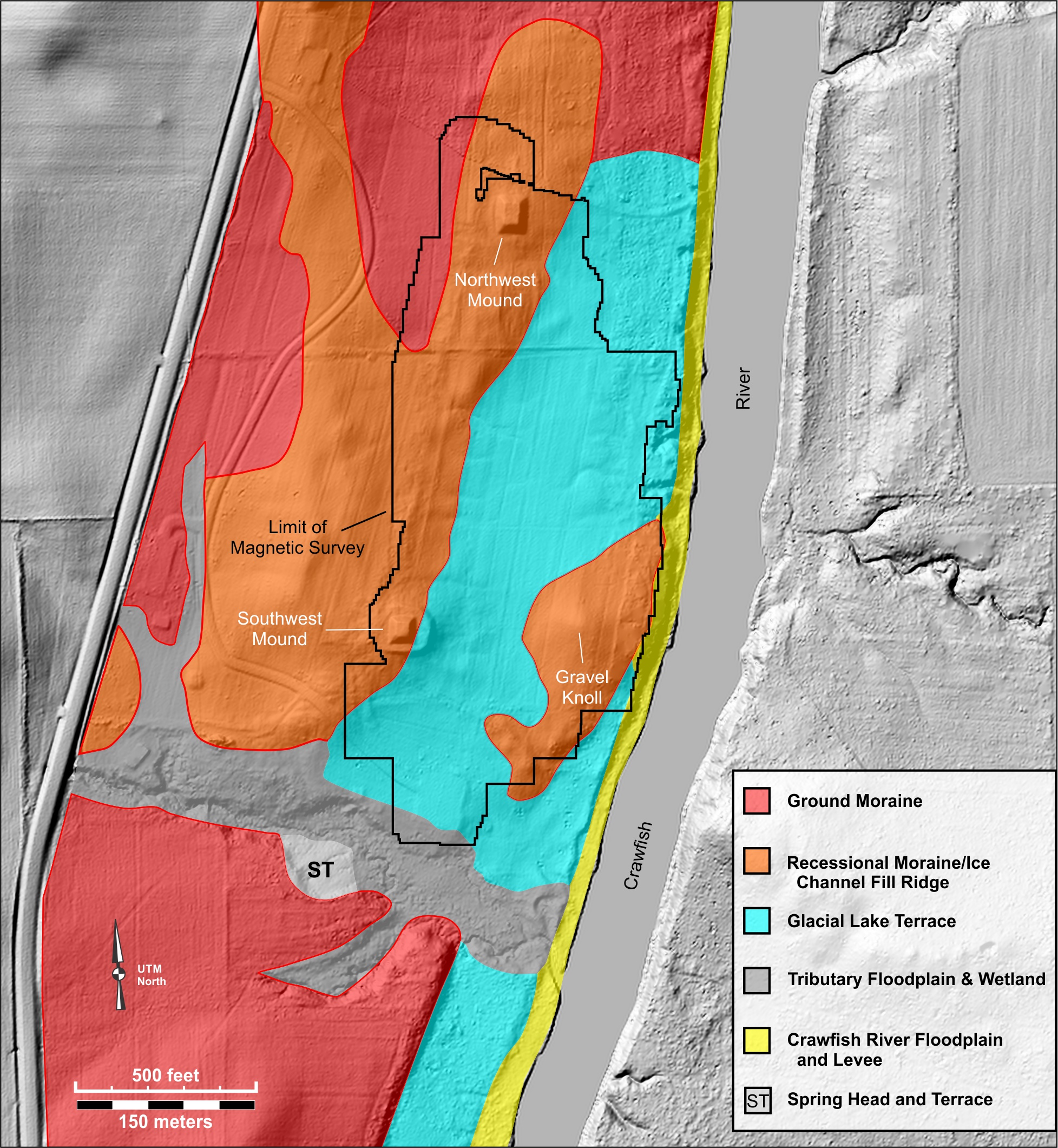 High resolution data images (right-click or press-and-hold to download an image - these are very large images):